Dyslexia Learning Aid Technology
Learning made easiest with Dyslexic Software

Support for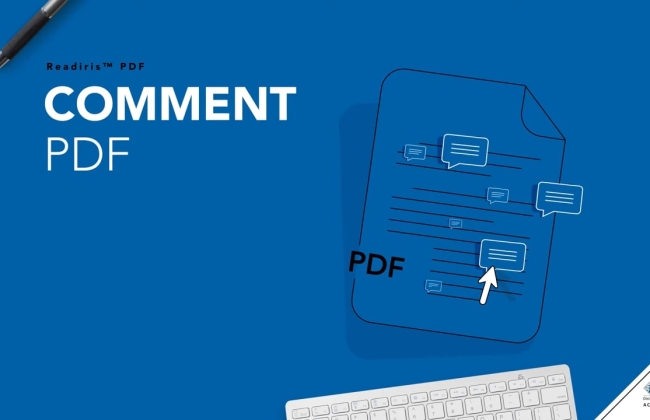 Top key features
The integrated Readiris Dyslexic 2.0 desktop application is a simple tool so anyone can use it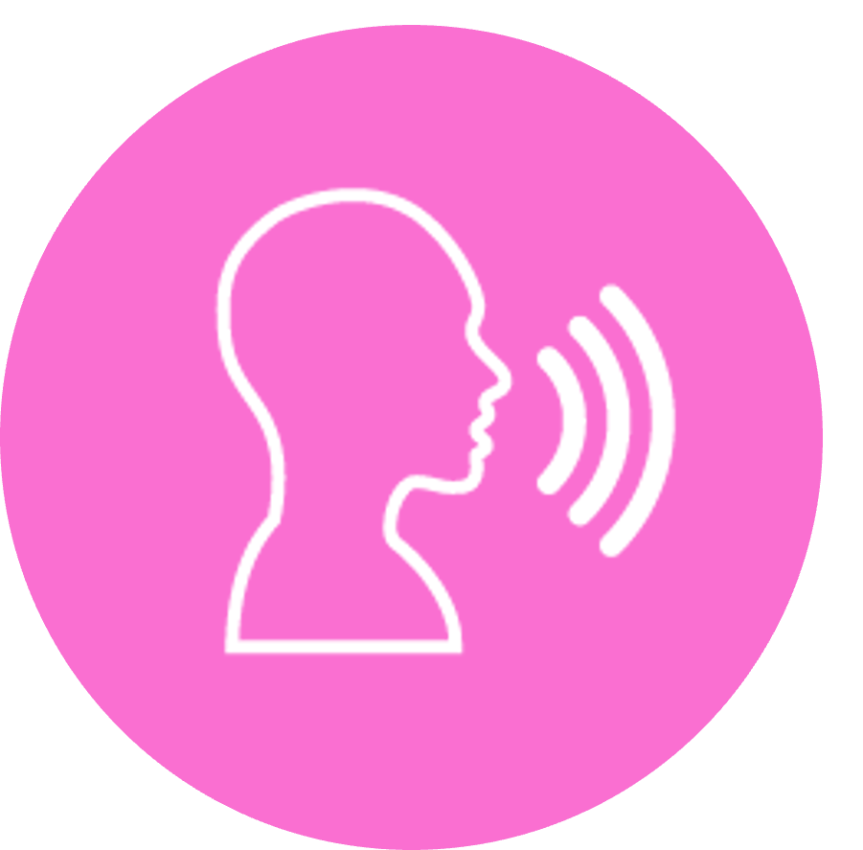 Text to speech, adaptive speed
Text-to-speech and speech-to-text conversion:
These tools can help dyslexic users who struggle with reading and writing.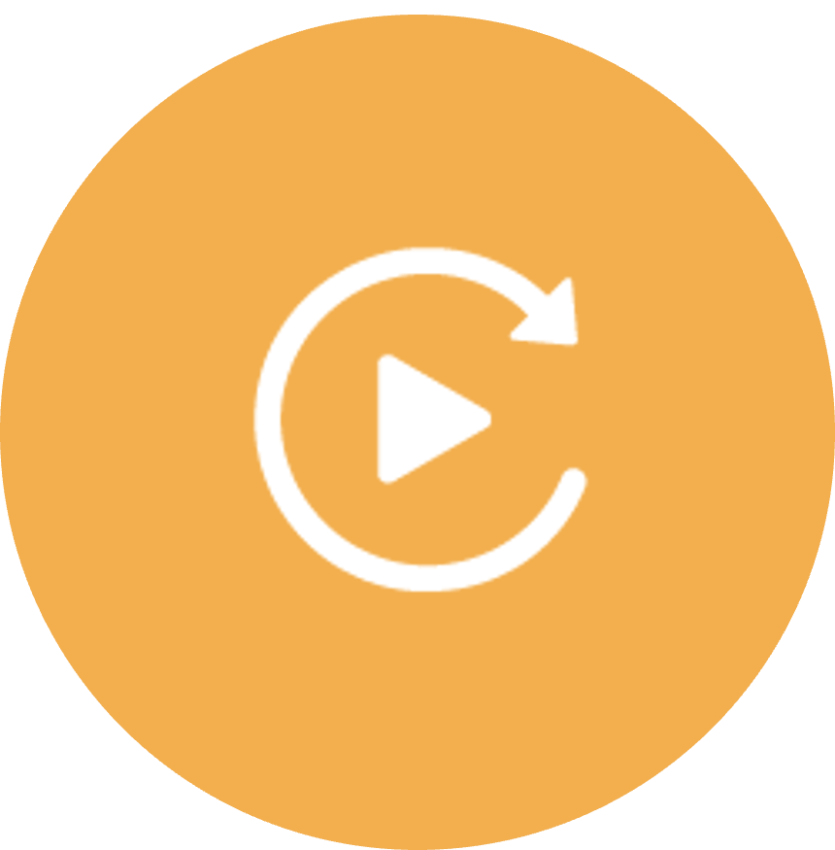 Repeat words/text
Read aloud the entire sentence or repeated words, as desired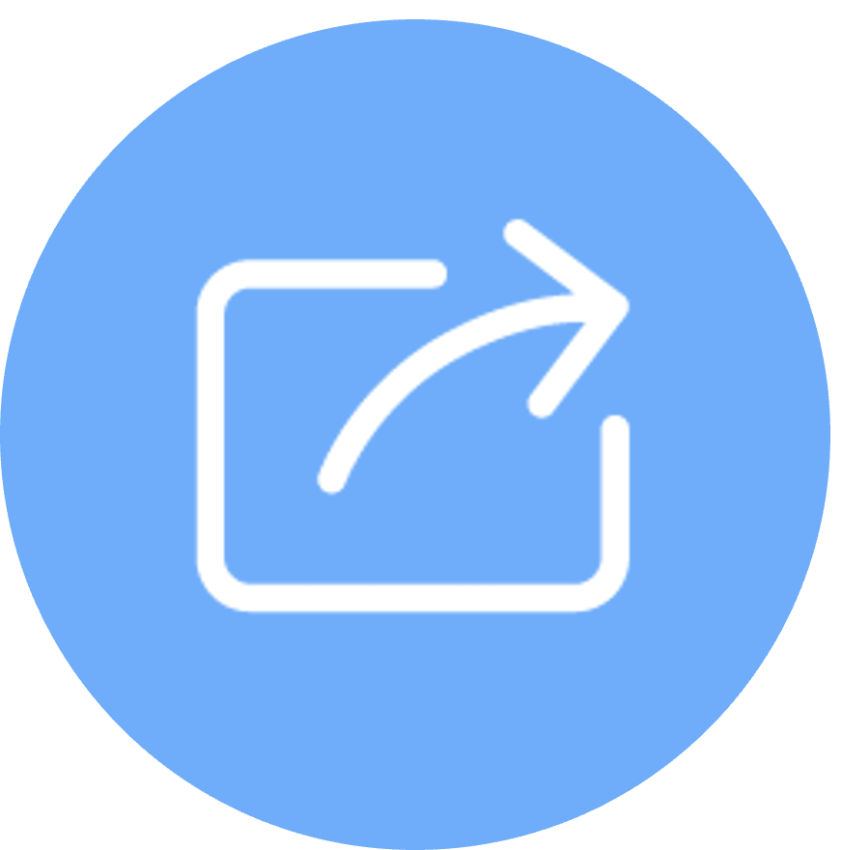 Export to PDF/Word/Mail/ MP3
Export to your best format:
Wide choice of simple output formats and direct sending by e-mail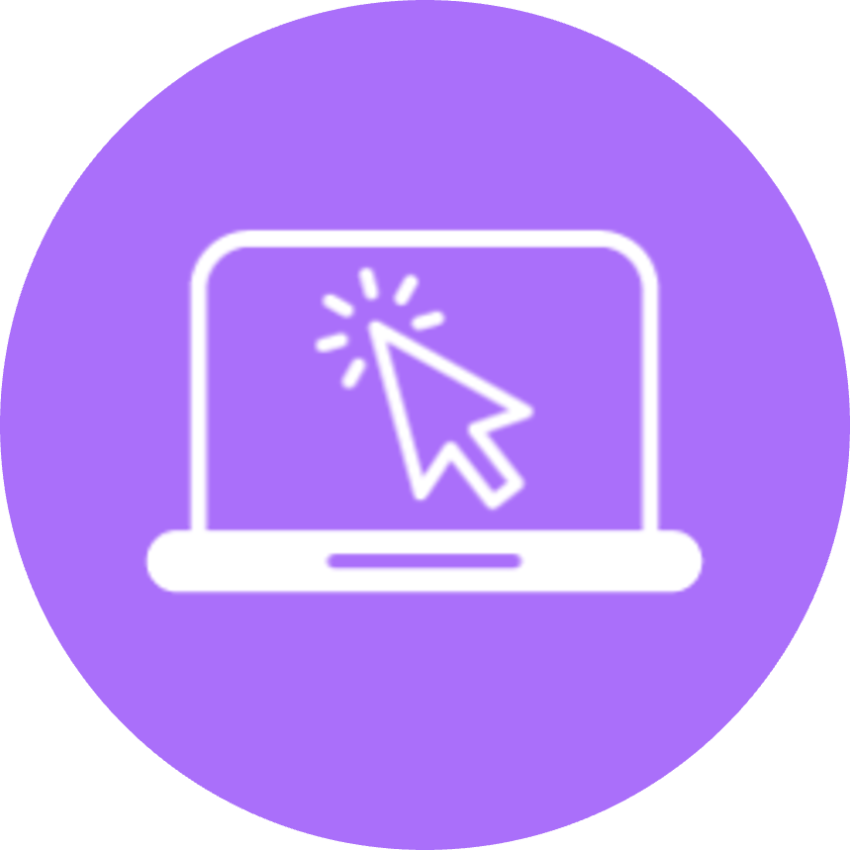 Simplified navigation
Simplified navigation and menu options:
Minimizing visual clutter and offering clear navigation options can reduce confusion and frustration for dyslexic users.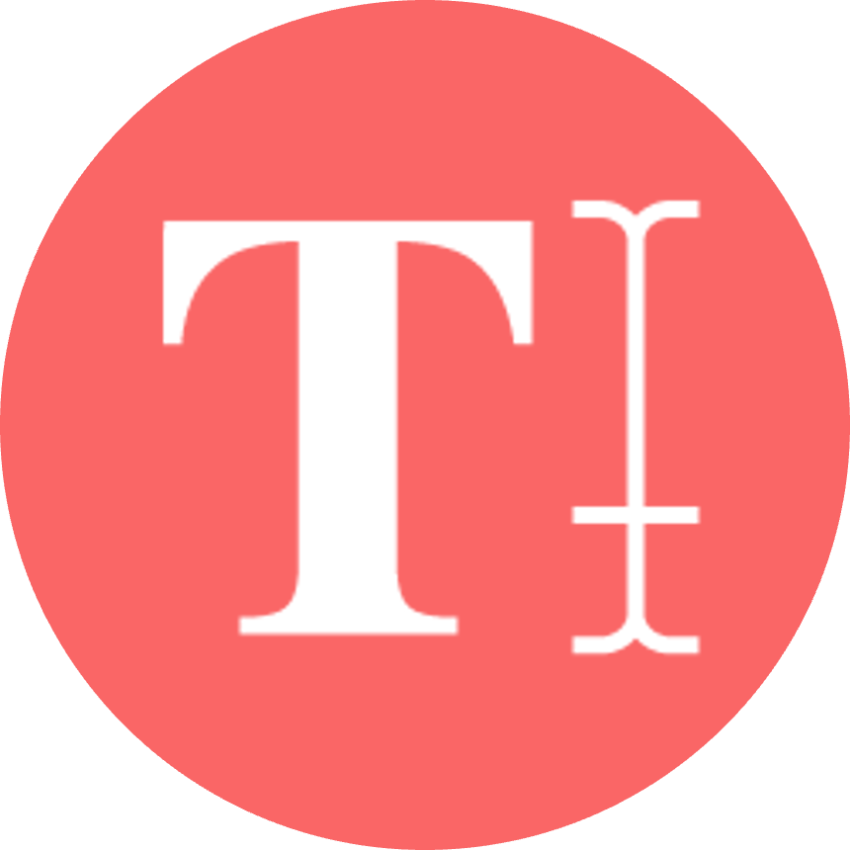 Editable text
Flexible text size and font:
Allowing users to adjust text size and font type can help with readability and reduce eye strain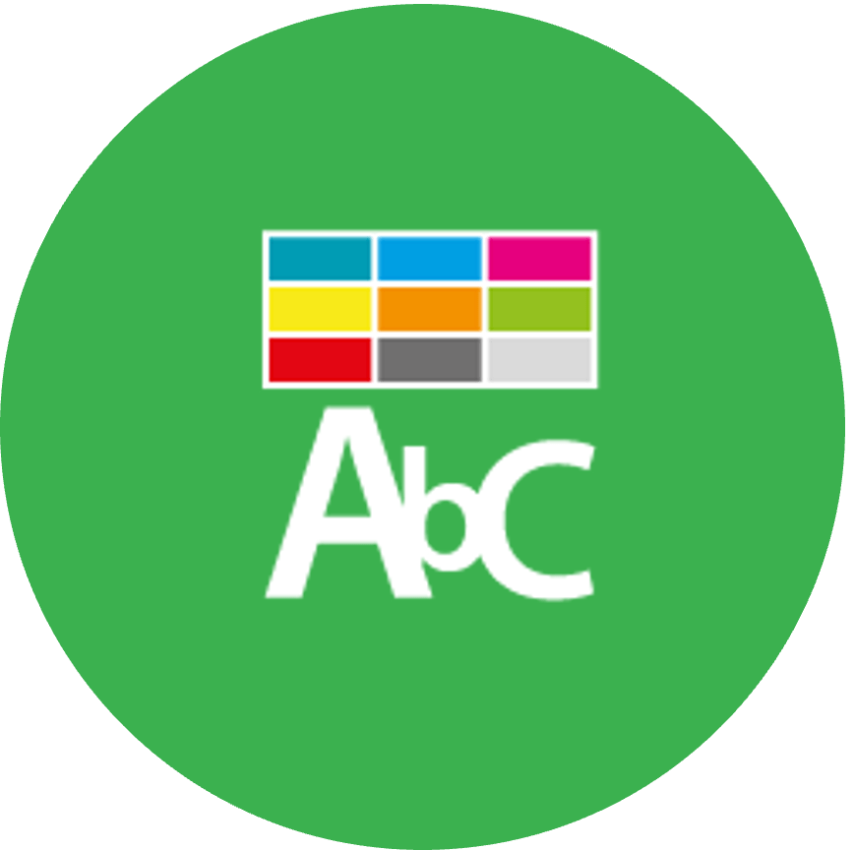 Change the font and color background
High contrast mode:
Providing a high contrast mode can make text easier to read for people with visual processing difficulties, a common issue for dyslexic users.
Discover Readiris Dyslexic
Step 1
Step 1 – Import your file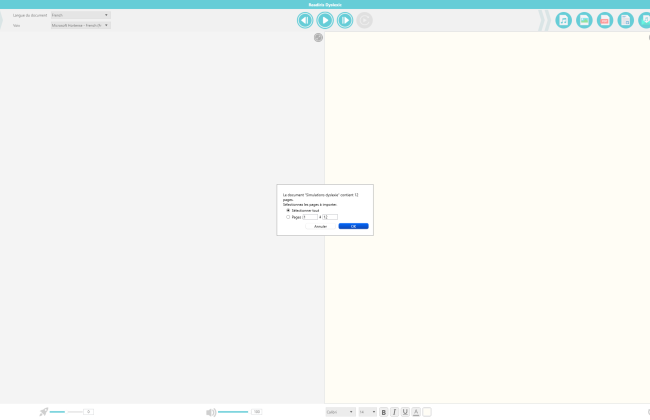 Step 2
Step 2 – The text is now editable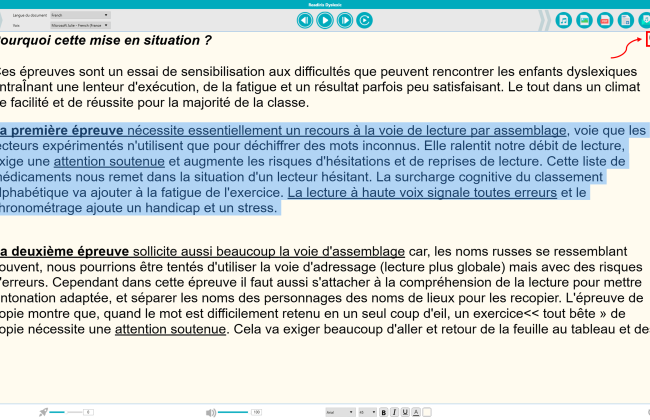 Step 3
Step 3 – Choose the right document language & voice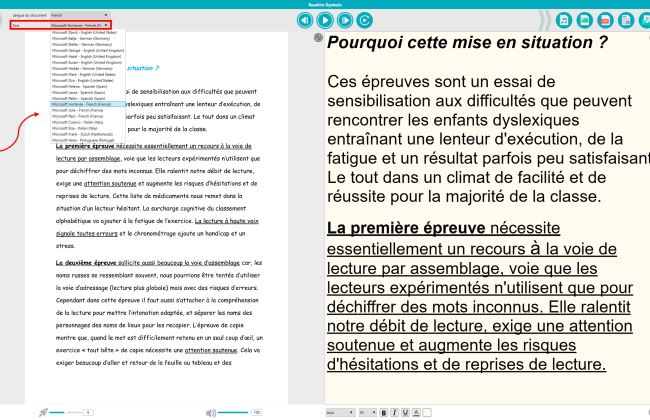 Step 4
Step 4 – Change font, size, background color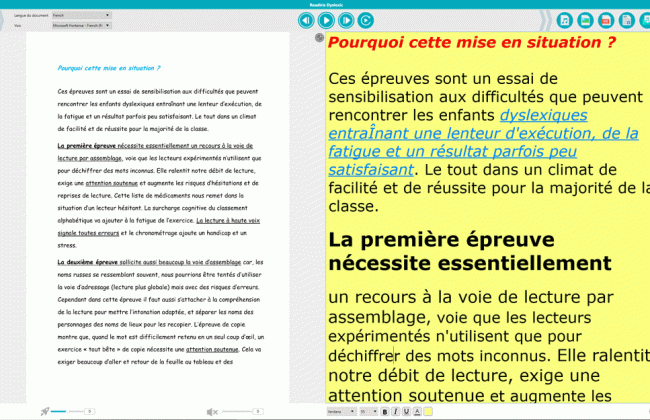 Step 5
Step 5 – Choose the most suitable dictation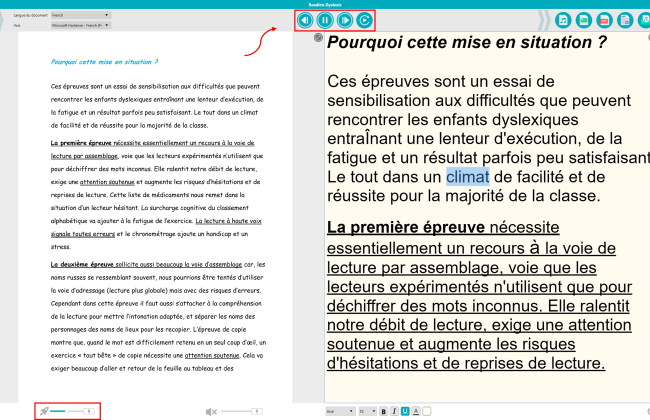 Step 6
Step 6 – Start distance learning (paid option)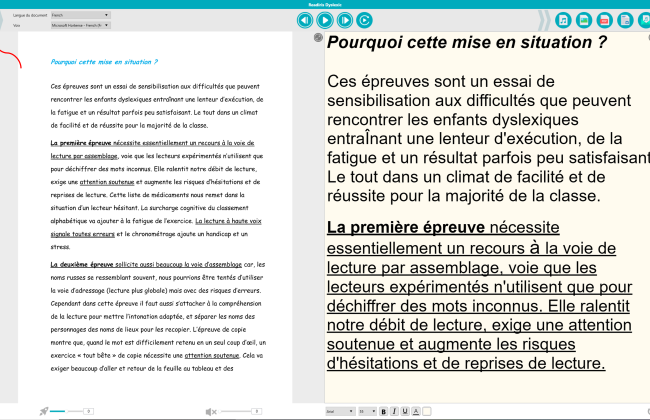 Step 7
Step 7 – Export to selected format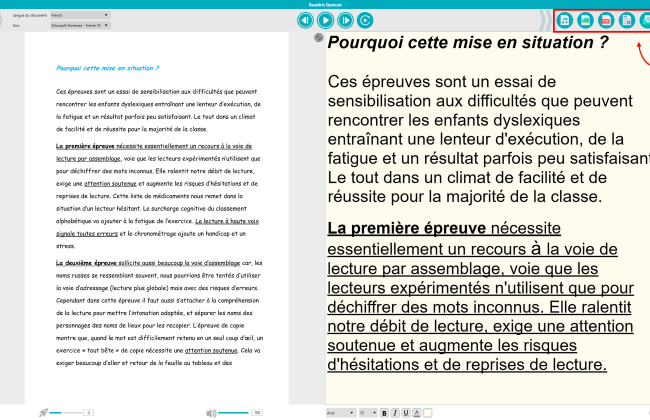 What is the definition of dyslexia ?
According to the World Health Organization (WHO), dyslexia is a neurodevelopmental disorder characterized by persistent and specific difficulties in the acquisition and use of reading.
Dyslexia is a disorder that affects approximately 10% of the world's population and can have a significant impact on a person's life if not diagnosed and treated appropriately.
Symptoms of dyslexia can vary from person to person, but often include difficulty identifying and manipulating the sounds of language, reading fluently, and understanding what they read.
Buy now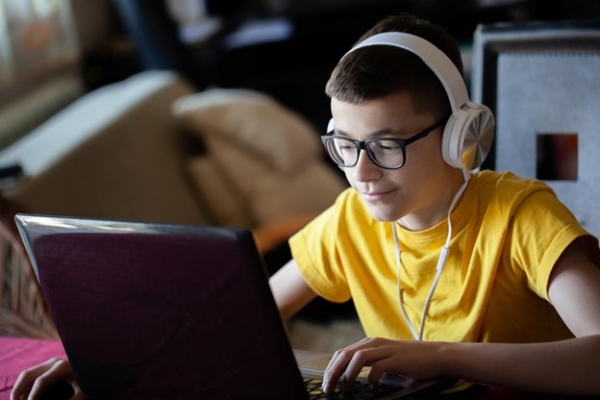 Breaking Barriers, Unleashing Potential
Readiris Dyslexic 2.0 is the ideal reading aid for dyslexic people. It read aloud any digital or scanned document word by word! It allows you to read and listen in parallel word by word to any document. Making it ideal for any work requiring reading support
Free Trial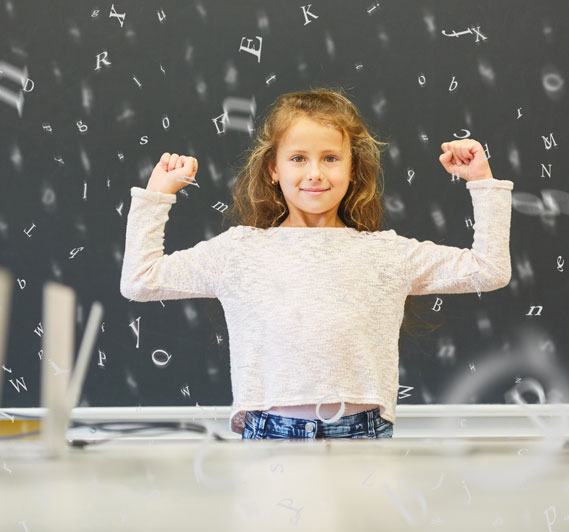 Overcoming Obstacles, Achieving Success with Dyslexic Software
Readiris Dyslexic 2.0 presents a new dawn for those struggling with dyslexic conditions, including dyspraxia, dysphasia, dysgraphia, as well as dysorthography(dyscalcualia excluded).
At IRIS, we collaborate with experts, therapists, and people living with these conditions to ensure the tools serve their purpose. This is why Readiris Dyslexic 2.0 is a unique and precious tool you can use to self-train or share with friends, family, and therapists.
Free Trial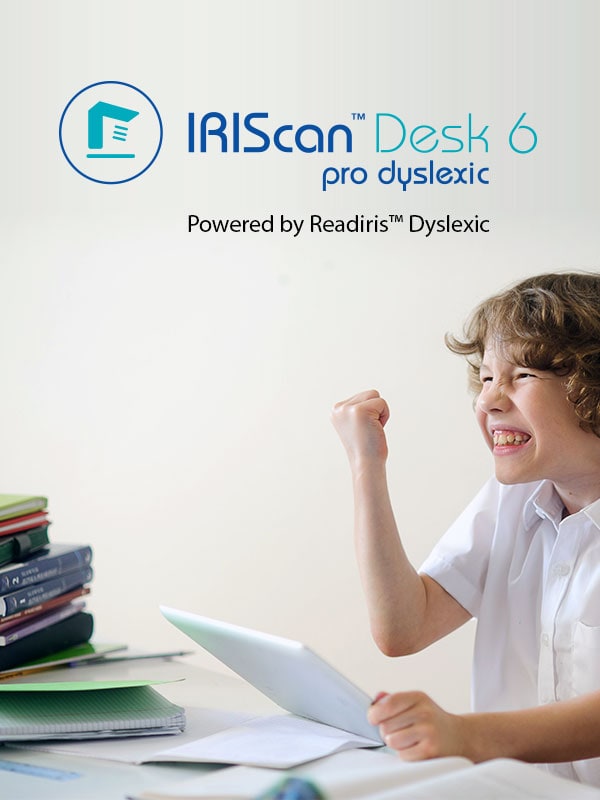 Readiris Dyslexic 2.0
Products at a glance

From files

Text to speech

Adapt speech speed

Edit text

Export to PDF/Word/MP3

Share via Email

Font type option

Background edit

Font color option

Distance learning

21 MPX Camera scanner

Video recording
Buy lifetime

From files

Text to speech

Adapt speech speed

Edit text

Export to PDF/Word/MP3

Share via Email

Font type option

Background edit

Font color option

Distance learning

21 MPX Camera scanner

Video recording
Buy Lifetime
"OCR" stands for "Optical Character Recognition''. This is the process whereby an image of a paper document is captured and the text is then extracted from the resulting image.
Readiris Dyslexic 2.0 is an OCR software package that automatically converts text from paper documents, images or PDF files into fully editable files without having to perform all the tedious retyping work!
The optical character recognition (OCR) technology used in Readiris Dyslexic 2.0 allows very accurate document recognition whilst preserving the original page layout.
Interface languages: English, Spanish, French, Simplified Chinese, Traditional Chinese, Korean, Italian, Polish, Dutch, German, Portuguese.
Recognition languages: Afaan Oromo, Afrikaans, Albanian, Arabic, Asturian, Aymara, Azeri (Latin), Balinese, Basque, Bemba, Bikol, Bislama, Bosnian (Cyrillic), Bosnian (Latin), Brazilian, Breton, Bulgarian, Bulgarian-English, Byelorussian, Byelorussian-English, Catalan, Cebuano, Chamorro, Chinese (Simplified), Chinese (Traditional), Corsican, Croatian, Czech, Danish, Dutch, English (UK), English (USA), Esperanto, Estonian, Faroese, Farsi, Fijian, Finnish, French, Frisian, Friulian, Galician, Ganda, German, German (Switzerland), Greek, Greek-English, Greenlandic, Haitian Creole, Hani, Hebrew, Hiligaynon, Hungarian, Icelandic, Ido, Ilocano, Indonesian, Interlingua, Irish (Gaelic), Italian, Japanese, Javanese, Kapampangan, Kazakh, Kikongo, Kinyarwanda, Korean, Kurdish, Latin, Latvian, Lithuanian, Luba, Luxembourgish, Macedonian, Macedonian-English, Madurese, Malagasy, Malay, Manx (Gaelic), Maori, Mayan, Mexican, Minangkabau, Moldovan, Mongolian (Cyrillic), Nahuatl, Norwegian, Numeric, Nyanja, Nynorsk, Occitan, Papiamento, Pidgin English (Nigeria), Polish, Portuguese, Quechua, Rhaeto-Romance, Romanian, Rundi, Russian, Russian-English, Samoan, Sardinian, Scottish (Gaelic), Serbian, Serbian (Latin), Serbian-English, Shona, Slovak, Slovenian, Somali, Sotho, Spanish, Sundanese, Swahili, Swedish, Tagalog, Tahitian, Tatar (Latin), Tetum, Tok Pisin, Tonga, Tswana, Turkish, Turkmen (Latin), Ukrainian, Ukrainian-English, Uzbek, Waray, Welsh, Wolof, Xhosa, Zapotec, Zulu.
Text-To-Speech languages: By default, it is using the voice that corresponds to the language of your Operating System. However, you can add a different voice by referring to the instructions of your Operating System.
Windows®:
1.2 GHz processor or more.
Microsoft® Windows® 10 or Windows® 11
4 GB RAM (8 GB recommended)
5 GB available had disk space
Internet connection for software downloading and activation
You have a question? We have the answers!
Purchasing Readiris™ Dyslexic 2.0
Operating systems & Readiris™ licences
Using Readiris™ Dyslexic 2.0
You can use most online payment methods available on the market: Visa, Mastercard, PayPal, American Express, Maestro, etc. payment by bank transfer is also available in certain countries. payment methods differ according to your location.
When you buy products from our online shop, all of the data exchanged is sent via a secure connection.
All the information you input is encrypted using the SSL protocol, and is therefore protected from disclosure to third parties. The padlock icon in the lower right-hand corner (internet explorer) or the upper left-hand corner (firefox) of your browser indicates that SSL encryption is enabled. To find out whether the page is protected, you can also check that the url displayed in the address bar starts with "https:" .
Online credit card: our ingenico secure online third-party payment system accepts the major international credit cards: visa, mastercard, american express.
Paypal: paypal is a secure payment system available all over the world.
Bank transfer: available: print the payment information document at the end of the order procedure. as soon as the payment is confirmed, the product will be shipped to you.Available payment options by country:north america: online credit card, Paypal.
other countries: online credit card, Paypal, and bank transfer
Eeadiris™ dyslexic will be delivered to you via download. The download instructions are provided in the order confirmation screen and the order confirmation e-mail. If you choose this option, no cd is sent, but you can download the software later, whenever you wish. The product manual and all other available documentation are included, in PDF format.
IRIScan Desk 6 Pro Dyslexic will be delivered to the shipping address encoded in your order.
– US : fedex (3-7 days) possible delays due to yearly inventory
– Europe : dhl express (2-3 days)
– Rest of world : DHL express (2-5 days)
This software is compatible with Windows 10 & Windows 11 only.
Here is the list of the unique licences available:
Readiris™ Dyslexic 2.0 for windows
This unique licences has lifetime validity, on one computer.
Readiris™ Dyslexic 2.0 comes with a perpetual licence, with no time limit. you will never need to make another payment, and you can keep the software indefinitely. So, no nasty surprises.
Readiris Dyslexic 2.0 only works with all IRIScan Desk models. You can also import existing documents save on your computer.
On Windows
1 ghz processor or above. multicore processor recommended. At least 400 mb available disk space. Windows 10 or 11.
A readiris™ dyslexic licence can be used on just one computer at a time. Buying a licence and using it on several computers at the same time is not allowed.
If you want to install readiris™ on several computers, please buy a separate licence for each machine.
What you are looking for is on www.irislink.com.
We are safely taking you there.